Slugterra VR has been nominated by the Canadian Game Awards for best VR / AR game. This VR game made for the Hologate platform was near and dear to Stephan Tanguay's heart as he was the lead the game design, level designer, technical lead and helped build a team make to make it all happen at Dark Slope Studios.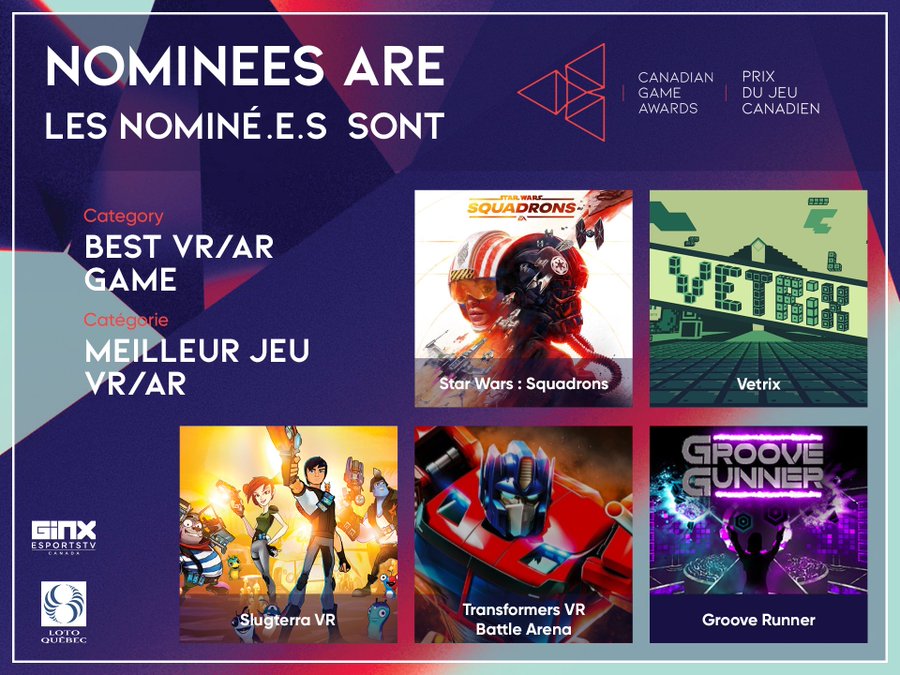 Slugterra VR is a vibrant cartoon themed team-based shooter set in the Slugterra universe, a cartoon world where you shoot Pokemon like Slugs from guns in competitive arena team duels launching on the Hologate LBE platform. Every match is an intense pvp battle between a cast of unique heroes, each with a distinct arsenal of unique magic slugs loaded with personality and power. Compete as a team to win.  Experience the extraordinary, using each slug's special powers to gain the advantage against the other team for victory.
Slugterra VR will be available to 300+ Hologate locations 2021.
Slugterra presents a fast-paced, competitive, team-focused arena-shooter, which brings a massively popular animated television series property to the HOLOGATE ARENA VR platform. The TV series originally aired on Disney XD and featured 63 episodes across 6 seasons, spawning 5 movies and 80 online "Slugisodes" which have been viewed over 2 Billion times across Youtube. On top of that Slugterra mobile games have over 45 million total downloads.
With this exciting new release, we add another globally recognized IP to our award-winning, and ever-expanding fun-for-everyone, HOLOGATE games library, ensuring new releases that target our operator's key audience and draw attention to their location.
Revolving around the competitive game of Slug-Slinging, Slugterra is likened to "POKÉMON with BLASTERS", making it a hit with families and friends looking for a fun game suitable for all ages and all skill levels. Yet, with its easy to play but hard to master class-based characters, and hundreds of possible ability combos available in cooperative team play, Slugterra is also the perfect addition for operators who are looking to add eSports tournaments to their location.
Players looking to dive into the meta of the game are sure to bring repeat play as they can choose from four different, class-based characters.
There's Eli, the 'All-Rounder', with his combination of offensive fire and electrical slugs; Trixie, the 'Tactician, whose slugs slow opponents down and penetrate through cover; Pronto, the 'Rogue', whose jetpack lets him move quickly while he smokes players with fart clouds or goos them with acidic slime; or Kord, the "Tank", who moves more slowly, but can hammer his opponents with his Rammstone and Sticky Grenuke slugs.
On top of that, players can also explore the expansive and multilevel gamespace, using each slug's special powers to gain the advantage against the other team to achieve victory!
Dark Slope Studios, Hologoate, Canadian Media Fund